Bringing glass to life
The path of an artist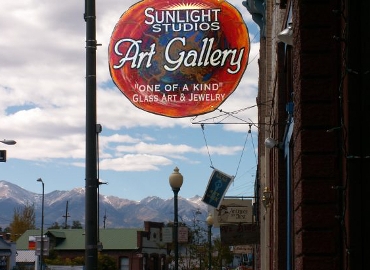 Past
I started as a water color student, and transitioned to blown glass when I was struck by the power of light transmitted through colored glass. Once my imagination began to bloom in this direction, I explored illuminated sculpture (presented at a solo exhibition at Galerie Muranese in Paris), lit wall medallions and original pendant light and chandelier concepts (installed in residential and commercial spaces on four continents, and one art museum). My former partner artist-wife and I ran a studio and gallery in downtown Salida from 2005 - 2010 (Sunlight Studios).
Current Work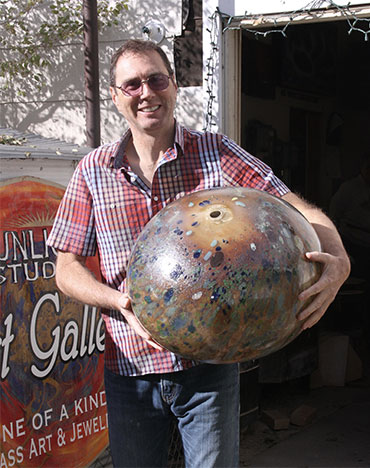 Present
Check out btglass.com to see details of my light shades, including an online shopping cart.

I enjoy designing and producing original and custom lighting for residential and commercial spaces. My Cloud, Starflower, and Stone series are fresh ideas in handmade light shades. I meet with clients on site throughout Colorado to discuss tailoring my techniques to specific environments. To build relationships with designers and homeowners further afield, I often exchange photos and video to understand a customer's wishes and communicate my concepts in fulfilling them.
Developing Visions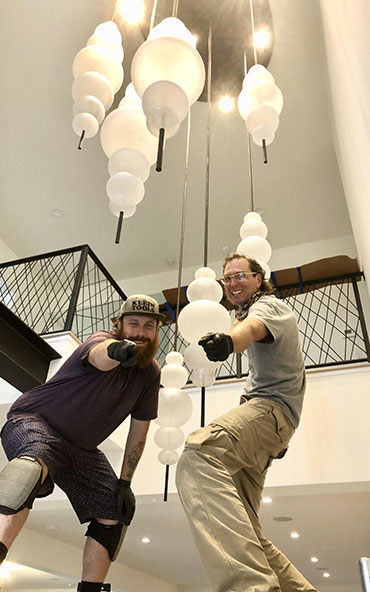 Future
I am excited to build larger installation works, both wall mounted and suspended. Separately I have just begun to dig into a new and exciting collaboration with the painter Carl Bork, and am eager to fuel this project over the coming decade(s). See our Turnbull-Bork.com website for more on this breathtaking work!

I also look forward to more excursions to France and Germany to find new partnerships with artists and galleries, and to lead groups of fellow art and glass enthusiasts to create and explore the European art glass scene.
Let's talk
Tell me about your project.
To see a selection of specific light designs, please visit
btglass.com
.